CAN Newsletter – Autism Awareness Month
April 12, 2023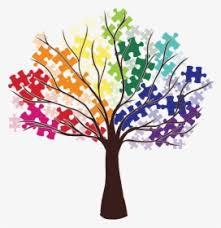 Welcome to our CAN Newsletter! This month we are highlighting Autism Awareness Month! Did you know on April 2nd, the entire world celebrates World Autism Day? This day kicks off Autism & Neurodivergent Awareness Month. This month, we invite folks to join us in building our capacity & increase awareness of how neurodiversity's many strengths and talents improve society for everybody. Neurodivergent is a non-medical umbrella term that describes people with variations in their mental functions and can include conditions such as autism spectrum disorder (ASD) or other neurological or developmental conditions such as attention-deficit/hyperactivity disorder (ADHD). Learn more.
In Expanded Learning and Out-of-School (OST) Programs we have the opportunity to empower children, youth, and adults on the spectrum. As community educators, we have the privilege and the responsibility to support all learners by braiding inclusive learning environments and high-quality equitable learning opportunities. Below is a list of considerations to raise awareness and acceptance, in alignment with the Quality Standards for Expanded Learning Programs:
Increasing understanding of neurodivergent learners via professional development (QS 7: Quality Staff)
Building community amongst core learning day, OST programs, and families to support children and youth with ASD. (QS 9: Collaborative Partnerships)
Creating a sense of belonging by facilitating equitable and inclusive learning opportunities and environments (QS 1: Safe & Supportive Environment)
Supporting the unique needs of each young person with compassion, care, and high-quality opportunities (QS 6: Diversity, Access, and Equity)
Additional resources are included in this newsletter. Lastly, we would be remiss to not mention our Equity blog, specifically a blog from October 2021 written by Nat Rosales, our CAN Coordinator in Policy & Outreach, as they document their journey with ASD and list some pretty cool resources. Learn more here.