CAN Newsletter – Happy Holidays!
December 8, 2021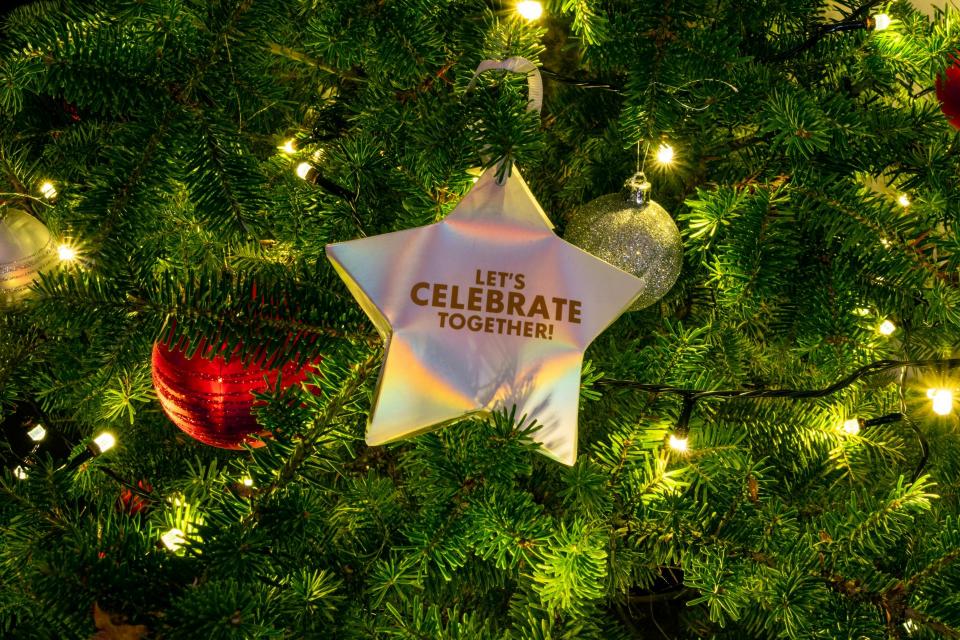 Welcome to the close of 2021! Wow, what a challenging, yet incredible year this has been. As we continue to navigate living and surviving a pandemic, EXL and OST practitioners continue to demonstrate how impactful Expanded Learning programs can be in the lives of children and youth.
Reflection & Mindfulness - This time of year is for reflecting and planning a new year with new possibilities, with a renewed sense of purpose, excitement, and inspiration to do great things in the next year! This can also be an emotional time for some, as we reflect on challenges, traumatic experiences, and loss, over the past year. We encourage you to take care of yourselves as you process such experiences and nurture your mental health and wellness.
Celebration and Gratitude - As we reflect on the past year, we are incredibly grateful for the work we were able to do together. Let's recap 2021 with highlights from this past year:
In February, CAN, along with our colleagues and partners, facilitated the virtual 2021 Site Coordinator Symposium with opportunities to support, build and strengthen Site Coordinators in EXL/OST. Don't miss out on the fun and register today for the hybrid in-person/ virtual 2022 Site Coordinator Symposium!
In March we participated in the California Afterschool & Summer Challenge. We shared stories with legislators on why #afterschoolmatters and advocated for adequate funding for EXL and OST programs.
A few months later, an incredible opportunity presented itself in co-facilitating, "A Whole Child Approach to the AB86 Expanded Learning Opportunities (ELO) Grant Convening," on May 5, 2021. This was a great opportunity to establish new partnerships and relationships in education.
Later in May, Governor Newsom announced plans for Universal Afterschool – what is now known as the Expanded Learning Opportunities Program, with an investment of $1.75 billion dollars in FY 21-22 for local educational agencies to holistically support students with expanded learning opportunities.
In August, along with a mighty team, hosted the Paving the Way: Developing Pathways for Expanded Learning Educators into Teaching Convening. This event highlighted the important role Expanded Learning programs can play to ensure a sustainable, diverse, well-prepared teacher workforce in California and was a powerful culmination following nine months of implementation of the Expanded Learning Teacher Apprenticeship Pathway Project.
We were STEAMin' in September, as CAN was honored to partner with the California Department of Education's Expanded Learning Division and the Californians Dedicated to Education Foundation to offer an Expanded Learning Pre-Conference of the 2021 CA STEAM Symposium, focused specifically on Expanded Learning programs. We were pleased to promote a vision that Expanded Learning partnerships are essential in advancing high quality STEAM learning opportunities.
October was all things Lights On Afterschool and on October 28th, we joined thousands of communities in celebrating and rallying for afterschool programs and staff.
Throughout the year, our Equity and Quality team connected and supported the field and networks in many impactful ways via virtual and in-person connection and coaching opportunities, and launched our new blog, Equity Evolution: CAN's Growth Story. Our Policy and Advocacy team not only led monthly Fireside Chats with CDE's Michael Funk but also took great initiative and ownership in learning and supporting the field with all of the new funding opportunities and policy changes. Our CAN Newsletters have curated resources to support high quality EXL/OST programs with General Educational and Youth Development, along with STEAM and Health & Wellness focuses. Lastly, this was an especially productive year in highlighting EXL/OST Workforce and the contributions to the educational and social-emotional experiences for young people and the greater educational ecosystem as a whole. We couldn't have done any of this without you, so thank YOU!
New challenges, can hopefully lead to new opportunities. Remember each and every lesson and experience we grew from in this past year and carry them forward. Let's be optimistic. Let's be hopeful. And let's take action! Let's make 2022 a fantastic year of growth and a year that truly focuses on building and restoring equitable communities that enhance education through the lens of Whole Child Health and Wellness.
We see you, we hear you, we value you, and we celebrate you! Thank you for "leading with love," and for all, you do to support, educate and nurture children and youth in our communities with a sense of belonging.
Happy Holidays and a very Happy New Year from our CAN Family, to you and yours! We can't wait to see all we will do together in 2022!
The CAN Team