CAN Newsletter – Happy Holidays From CAN!
December 11, 2019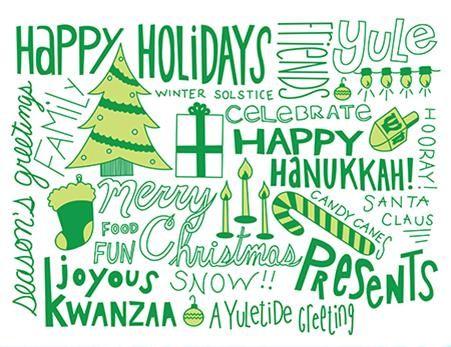 Be Kind to Yourself and Each Other This Holiday Season
We Look Forward to All That We Will Do Together in 2020
Last year, I shared what I learned with my children about the holiday season from watching Sesame Street. "It's all about kindness." As I sat to write my reflection this year, that theme remains particularly relevant. With that in mind, and In that spirit of giving this holiday season I'd like to share a song with you called, Be More Kind. Its lyrics remind us, "In a world that has decided that it's going to lose its mind, be more kind my friends, try to be more kind." On behalf of the CAN Staff and Leadership Team, thank you for all you do. What you do each and every day as your chosen career is itself an act of kindness in this world.
As you prepare to spend some special time with your friends and loved ones this holiday season, I hope you will give and receive kindness and I wish you a season filled with love, warmth, laughter, and togetherness. Most of all, I hope you will find time to be kind to yourself. We have important work to do in 2020, and we can't do it without you.
As we close out 2019 and look to 2020, we are more than excited for all that we will do together, including:
Supporting your Continuous Quality Improvement through the release of a new Quality-Standards-Aligned Assessment Tool that integrates elements of Social Emotional Learning (SEL) and includes a specific focus on equity, supported by a comprehensive Continuous Quality Improvement Guidebook, and Online Quality Assessment System.
Advocating for you through our participation in the California Afterschool Advocacy Alliance and support/participation in the California Afterschool and Summer Challenge. As well as supporting your advocacy efforts through the release of new data tools (including a searchable database and GIS maps) of Expanded Learning Programs that can help you make the case on how your programs can positively impact your local communities in a variety of ways.
Providing forums for you to learn and share with one another including Site Coordinator Expanded Learning Symposium, the Site Coordinator Network, and Expanded Learning Summits.
As a learning organization, we also practice continuous improvement. 2020 will be a year of deep reflection and planning as our current Theory of Change and Strategic Plan sunsets and we release a new Strategic Plan in 2020 to guide our work through 2023.
This is going to be another exciting year for CAN and there is much we will do together. Be kind to yourself and others this holiday season. You matter to us, and even more to the children, families, and communities that you make better through your daily work.
With gratitude,
Jeff Davis and the CAN staff