CA ELO Convenings
The California AfterSchool Network strives to offer CA Educators and Educational Leaders, of all sectors, opportunities to participate in convenings designed to support investments intended to support California's children and youth.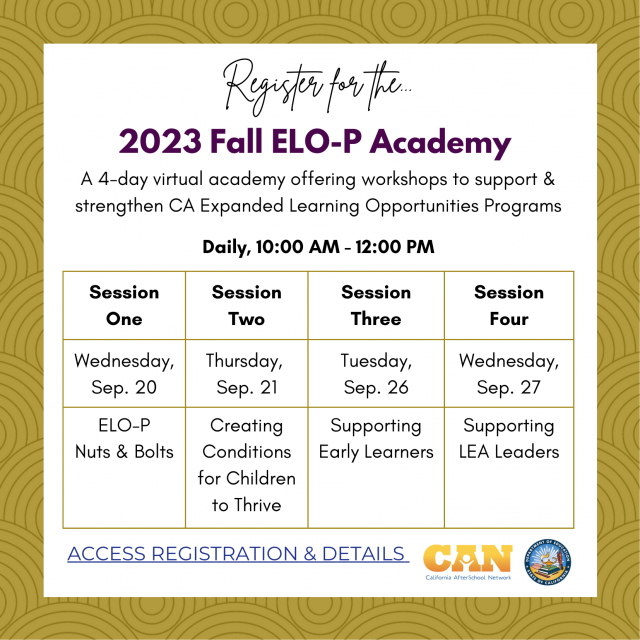 The California AfterSchool Network, in partnership with the CA Dept. of Education's Expanded Learning Division, is excited to kick off the new school year with the 2023 Fall Expanded Learning Opportunities Program Academy!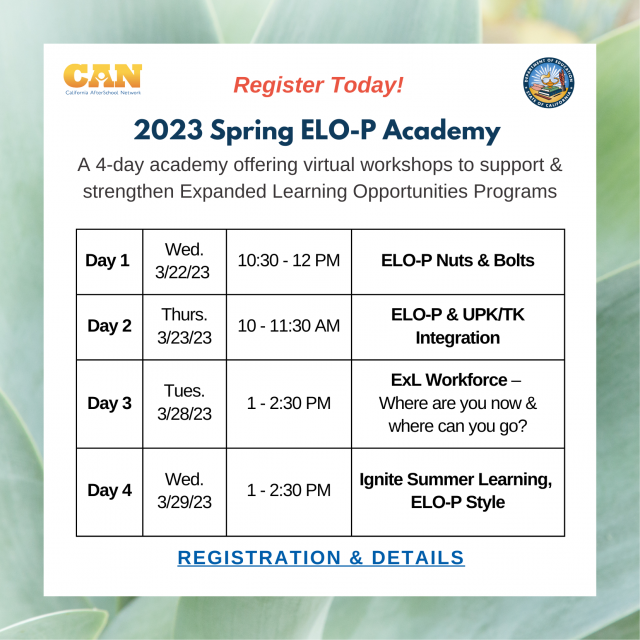 The California AfterSchool Network (CAN), California Department of Education (CDE), Expanded Learning Division (EXLD), and members of the System of Support for Expanded Learning (SSEL), were excited to offer a free virtual Expanded Learning Opportunities Program (ELO-P) Academy!
Access resources and materials from past ELO Convenings.